Renault Trucks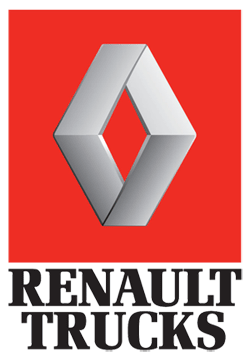 Renault Trucks is one of the largest European manufacturers of commercial vehicles with its origin in the Renault automobile company that was founded in 1898, and also in Berlet, another manufacturer founded in 1895. The mass production of Renault automobiles, trucks, and aircraft engines commenced from 1914-1918. Since the time, the company gradually developed, so that it has become of the world's top-of-the-line companies in the industry since 1983. In addition to France, Renault Trucks owns manufacturing plants in different countries, particularly across Europe, such as Spain, as well as assembly plants in at least 8 countries. Renault Trucks agencies are active in more than 100 countries throughout the world. The company's number of employee reached to 14,360 in 2007. The sale volume of the company in international markets, in 2007, amounted to 79,442 units of various types of trucks with diversified applications. Of the whole sales figure, the company sold 59,097 & 9,488 units in western & Eastern Europe, respectively, accounting for 87%of the whole sales of the company; 517&101.017 units in North & south America, respectively, accounting for 2% of the whole sales; 4,216 units in Asian market accounting for 5% of the sales volume, and finally 5.017 units in other markets accounting for 6%of the sales volume. Despite the world's economy recession in 2008, Renault Trucks sales volume did not undergo a drastic slump compared to the figures of 2007. In 2008, Renault Trucks sold a total number of 76.479 units to international markets, out of which the most remarkable sales occurred in western &eastern. Europe with 54,944 & 8,699 units respectively. In North & South America, the company sold 494 & 1.172 units respectively, 5,918 units in Asia, a small boosting, and 5,918 units in other markets. Mack Trucks, however, faced demand decline in heavy truck section in the first half of 2008, as the case was in the second half of 2007. The demand decline for Mack Trucks heavy products can be contributed to such factors as U.S economical recession, a drastic weakening in housing construction, and the unprecedented decrease in fuel price. Mack Trucks sold 16.613 units of different types of trucks in 2008 as compared to 18.621 units in 2007 .out of the whole sales of 2008, the company sold 12.157 & 3.097 units to North & south America, respectively as compared to 13.592 & 3.183 units of 2007.while the company did not succeed to sell any products in Europe in 2007, it sold only 8 units in the markets in 2008. The company also sold 200 units in Asia in 2008, as compared to 243 units in 2007. Mack Trucks sold 1.603 & 1.151 units in other markets in 2007 & 2008, respectively. The acquisition by Volvo AB of all the 100% shares of truck operations of Renault VI (Renault Trucks and Mack Trucks) For 15% of Volvo AB's shares, paved the way for Volvo, with its three brands of Volvo, Renault and Mack, to be considered, after Daimler Crystler, as the world's second heavy truck producer. In line with its policy to diversify its products as the first step, and to seize a remarkable market share in the light to medium range category as its mid-term goal, Saipa Diesel started cooperation with Renault Trucks for the production of 6&8 tonne busun trucks in 1997 as well as 12, 16, 17, 18, and 26 tonne Midlum trucks since 2002.
Technology Transference
The major aspects of the two company's cooperation may be featured as below:
Renovation of domestic transportation fleet in truck section
Filling the gap of the market in medium range trucks
Product diversification
Pare down of fuel consumption and maintenance costs
Conformity with Euro environmental standards
Commitment of Renault Trucks to technical support and technological cooperation
Granting by Renault Trucks to Saipa Diesel the right to export Midlum trucks with a joint brand to Saipa Diesel's target markets -Cooperation for the manufacturing of 6&8 tonne Budsun trucks with diversified applications such as rigid, refrigerated, one & two cab fire fighting, etc.
Granting by Renault Trucks the exclusive agency to Saipa Diesel as the sole importer and distributor of Renault Trucks products
Granting by Renault Trucks to Saipa Diesel the exclusive right to manufacture Renault Trucks products
Granting by Renault Trucks to Saipa Diesel the exclusive right to offer after -sales services for Renault Trucks products
Irrevocable investment of $ m5 by Renault Trucks Training Saipa Diesel's staff by Renault Trucks' technicians.
Renault Trucks website: http://www.renault-trucks.com